Task and objectives of the IT Situation Centre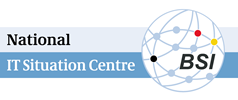 The establishment of the IT Situation Centre is a measure of the "National Plan for Information Infrastructure Protection" (NPSI) adopted by the Federal Government in July of 2005. The NPSI represents the umbrella strategy for IT security.
Beyond the three strategic goals of prevention, response and sustainability the NPSI defines its tasks under the sub-goal "to react effectively to IT security incidents":
recognition, reporting and evaluation of incidents
informing, alerting and warning
response to IT security incidents
Based on these tasks, the goals of the IT Situation Centre are:
always have a reliable picture of the current IT security situation in Germany
assess the need for action and possible mitigation steps against IT security incidents at state level and within the private sector in a quick and competent way

The following measures were implemented to achieve these goals:

the IT Situation Centre is reachable for federal agencies, critical infrastructure operators and partners 24/7 with a specialist on call
it is manned on a daily basis during office hours. For the night, the situation is monitored by the German Joint Information and Situation Centre (GMLZ) which is an entity of the Federal Office for Civil Protection and Disaster Assistance (BBK)
open and confidential sources are evaluated in order to analyse the current IT situation
monitoring of government networks as well as partner networks with technical sensors and accessibility checks of relevant websites
important information and expert analysis are compiled into monthly management reports
the IT Situation Centre maintains close contact with national and international partners through CERT-Bund's contacts

Furthermore the IT Situation Centre is prepared to grow on the organisational and technical level into the IT Crisis Reaction Centre.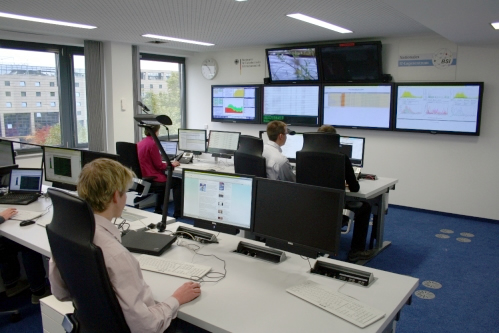 BSI's IT Situation Centre Source: BSI